Time Stands Still with a proper cocktail
About us
Dan Weber and Kimm VanDen Heuvel set out on an ambitious journey at the ripe age of 27. Dan and Kimm were just dating at the time with uncertainty about where their professional futures would take them. One night after volleyball league, Dan was telling Kimm and friends how he needed to figure out a way to make more money. Dan joked to a friend, "I could make moonshine." Then he realized...he could make moonshine! Kimm humored her boyfriend at the time, acknowledging his many talents as a Brewmaster with uncertainty if this idea would become anything. Dan quickly got to work, crunching numbers, analyzing the marketplace and talking to local city officials about his idea. Next thing these kids knew, they were sitting in a private meeting with the leads of Economic Development at City Hall. Things began to feel real, and Kimm started pouring herself into market research. As she dove deeper, she saw the true potential of her boyfriend's idea and began to become obsessed right alongside him. The duo took a course in Entrepreneurship through UW Stevens Point to sharpen their business acumen. They became more confident and sure. The idea started to take full shape, but the couple needed to find a place to call home for this idea of a distillery. It wasn't until October 6, 2017 that the couple purchased the iconic Milwaukee Road Train Station. It was everything they wanted...and more. The couple then got married 22 days later, and within the first week of their marriage they were taxed with the demolition of the interior of the train station with the goal of restoring it to its original 1901 glory for all to enjoy.
TRAIN DEPOT HISTORY
Timekeeper Distillery is located in the iconic Milwaukee Road Train Depot. The depot was built in 1901 by the railroad with architecture courtesy of Charles Sumner Frost. Frost also designed Chicago's Navy Pier.
The railroad depot was active until the 1970s at which point the depot became the center point of Wausau Insurance's nationwide marketing campaign. This put Wausau on the map and made the depot a recognizable treasure as it was showcased on 60 minutes and Sunday Night Football. After that, the depot was home to the Boy Scouts and then laid vacant until Dan and Kimm discovered it one snowy December evening. The rest is Timekeeper history.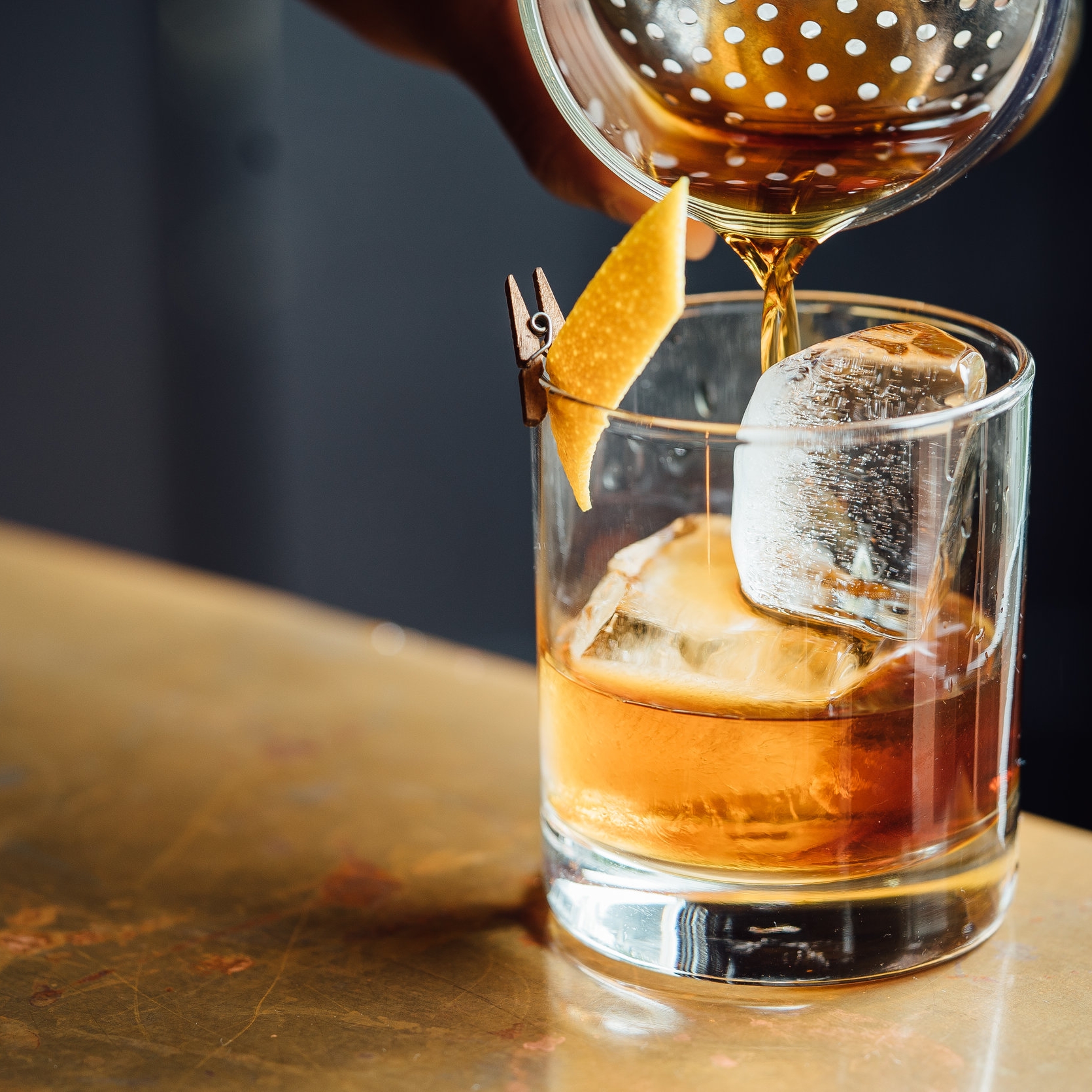 LIVE MUSIC EVERY THURSDAY EVENING!